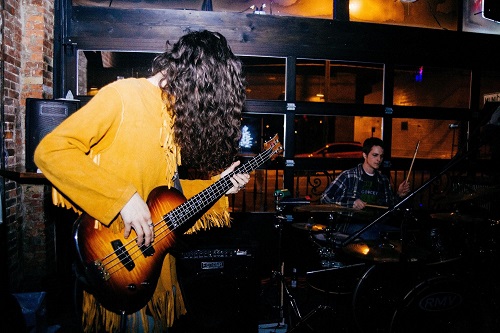 March 6, 2014 - No Comments
Randy Dean, the bassist for Yonic, plays the band's song "Man on a Plane." Photo courtesy of Eric Kearney (http/:www.erickearneyphoto.com) RILEY STRAW Copy Editor Old Main was filled with music and good vibes on Thursday, Feb. 27. Yonic and The Goods, two Fredonia-based bands, performed at the local bar for an energetic crowd. "We've gotten great responses from everybody," said Yonic's harpsichordist Ryan Schindler, sound ...
Latest Entries
---
---
March 5, 2014 - No Comments
S.L. FULLER Staff Writer Being an audience member for a test screening of a new documentary is not an opportunity that comes along often. But SUNY Fredonia students and members of the surrounding community got the opportunity to attend ...
---
---
March 5, 2014 - No Comments
Goalie Jeff Flagler made 38 saves in in the SUNYAC game against Oswego. Photo courtesy of fredoniabluedevils.com SEAN MCGRATH Assistant Sports Edito The Fredonia Blue Devils, standing at sixth place in the SUNYAC rankings, looked to...
December 11, 2013 - No Comments
---
Latest Entries