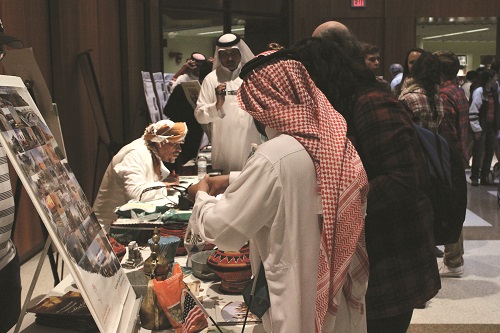 October 15, 2014 - No Comments
Picture taken by: Mary Laing/Photo Editor AMANDA DEDIE Special to The Leader The Saudi Students Club celebrated Saudi National Day this past week on Oct. 7. Saudi National Day is celebrated every year on Sept. 23, in celebration of the day King Abdulaziz announced the country as a kingdom in 1932. This year was the 84th Saudi National Day. The Saudi Students Club is ...
Latest Entries
---
---
October 15, 2014 - No Comments
Courtesy of WSYR-TV MAGGIE GILROY Editor in Chief The College of Education is redrafting its fingerprint protocols following the two-year prison sentence handed to Arthur Lewis, a 2012 graduate of the College of Education. Accordi...
---
---
October 15, 2014 - No Comments
SEAN MCGRATH Sports Editor The women's Blue Devil soccer team started this past week with a 2-1 victory over Allegheny College, followed by a double overtime 1-1 tie against the Oswego Lakers and a 3-0 defeat at the hands of the Cor...
---