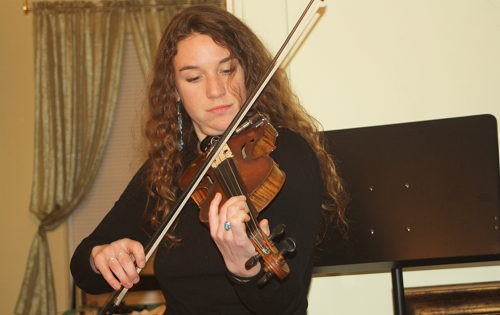 April 24, 2014 - No Comments
When not touring with Driftwood, Claire Byrne resides in Binghamton, N.Y. where she teaches private violin lessons in her home. Photo courtesy of Maggie Gilroy / Reverb Editor MAGGIE GILROY Reverb Editor Claire Byrne currently spends a majority of her time in a 15 passenger Ford E-350 with four other musicians. Those musicians are Driftwood, a shanty rock band that currently tours around the ...
Latest Entries
---
---
April 23, 2014 - No Comments
Relay for Life was held on April 12-13. Photos courtesy of Rachel Prychodko / Special to The Leader MAGGIE GILROY Reverb Editor Colleges Against Cancer is currently planning a thank-you event for all who helped to make Relay for Lif...
---
---
April 16, 2014 - No Comments
A Blue Devil slides into home base during Friday's game against Plattsburgh. Photo courtesy of Andrea Adinolfe / Staff Photographer ERIN BISCHOFF Special to The Leader On Saturday, the Blue Devil women's lacrosse team defeated the...
December 11, 2013 - No Comments
---