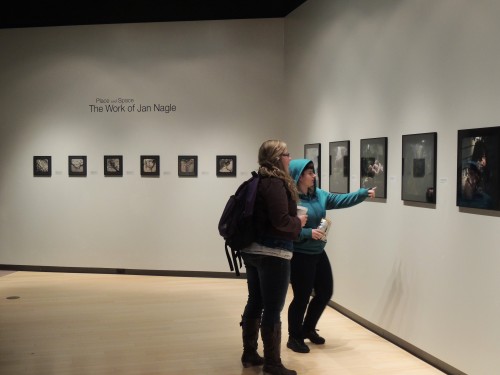 September 18, 2014 - No Comments
CARLY KNASZAK Special to The Leader Fredonia welcomes back Jan Nagle this week with her "Place and Space" exhibit, located in the Marion Art Gallery. Nagle had her work first displayed at Fredonia during 2011 in the MARK 11/12 exhibition — a group show featuring artists who participated in the New York Foundation for the Arts MARK professional artist-training program. ...
Latest Entries
---
---
September 18, 2014 - No Comments
S. L. FULLER News Editor When Fredonia announced last Spring that Bill Nye would be coming to campus to dedicate the Science Center, word spread quickly. Students have waited in lines at the Ticket Office hours before it opened and ...
---
---
September 17, 2014 - No Comments
TORIN O'BRIEN Special to The Leader As the clouds gathered over University Stadium the Fredonia Blue Devils and Geneva Golden Tornadoes gathered for a battle on the pitch. With the 2-1 win the Blue Devils moved to 4-1 overall on the sea...
December 11, 2013 - No Comments
---